Bio
Lorne Clarke is a Canadian singer/songwriter who first began performing in the mid-1970s in the Toronto folk scene.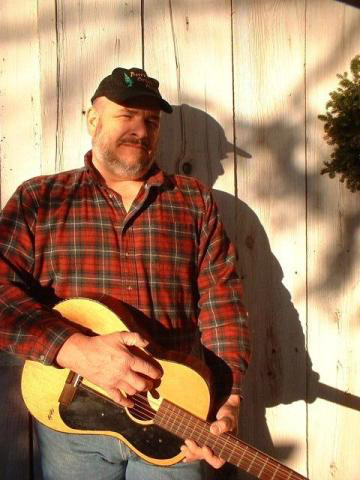 Born in Toronto, Ontario and raised in the isolated mining community of Schefferville, Quebec, Clarke had worked at a number of careers before choosing music for his profession. His early jobs include stints as a marine engineer on Great Lakes vessels, a high-rise construction carpenter, a dairy farmer, a Toronto police officer, and a power plant operator at a paper mill. Thus it is perhaps understandable that his songs often reveal his working-class background and thus ring with authenticity.
For more than 30 years, Canada's Lorne Clarke has been performing at festivals, clubs, house concerts and theatres across Canada and the United States. A powerful singer and gifted songwriter, he cut his teeth as a performing artist in the busy Toronto folk scene in the early 1970's - branching out into Bluegrass in the mid 1980's. In 1994 Clarke returned to the solo acoustic folk scene with a series of critically acclaimed performances on US Public Radio and TV.
October 1999 marked the release of Lorne Clarke, his eponymously titled debut CD. It is a powerful collection of 14 original songs in a rich acoustic package, featuring an outstanding musical cast and produced by internationally respected producer/engineer, George Graham.
Lorne's second studio CD, Moonlight & Cider, was released in 2007. Recorded and mixed at James Gordon's "Pipe Street Studios" in Guelph, Ontario, it features 15 more original songs.
And now, in the spring of 2015, Lorne is readying his 3rd CD, to be titled, From My Window.
Since 2000, he he has been the artistic director and promoter for The Old Lynn Concerts in Lynn, Pennsylvania. This unique, free, concert series runs to packed houses and presents concerts by contemporary folk artists from all over the world.
Clarke is widely known for his continuing work with American song writer, Tom Flannery; specifically for the two theme-based song cycles: "Rwanda Songs" in 2004 and "Hands in the Dark" in 2006. These song cycles tackle difficult issues: genocide in "Rwanda Songs" and child sexual abuse crisis by Catholic clergy in "Hands in the Dark".
In addition, in 2006, Clarke and Flannery composed and performed the soundtrack to the award-winning feature-length documentary film, "Facing Sudan", directed and produced by Bruce David Janu of Chicago, Illinois. Clarke's song, "How Do We Sleep At Night?" is the opening theme song to the film (filmmaker's website). In 2008, he contributed several songs to "Crayons and Paper", a follow-up to "Facing Sudan".